"

Set a SMARTER goal and get your business to your goal. Build agility within your team by creating meaningful objectives and aspiring results.

"
About This Workshop
Create a system to work in your team to ensure consistency. To use the potential of the team as efficiently as possible. Join us and learn how to set goals in the SMART format and bring your business to your goals as planned. In addition, the workshop will help your organization create flexibility within the team. You and your organization can define meaningful objectives and outcomes by using OKR business tools. Learn to evaluate performance by looking at the work system of your team and always improve the effectiveness together.

Let's create agility for your team.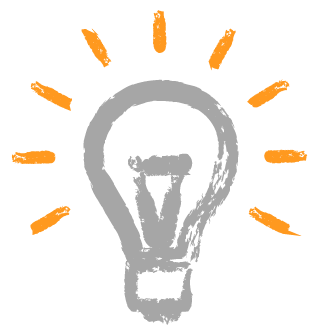 What is a SMART goal?
Why is it important to transform business?
How to set a SMART goal with inspiration?
Why You Should Join this workshop?
You will learn...

What is SMART goals and why are they important to your success. Learn what is Objective Key Results (OKR) and how will it improve your organization agility.

You will have...

Experience the goal setting and planning through a simulation OKR. Have more benefits for your team and your organization.

You will get...

Tactics and tools that help create a purpose-driven goal (SMARTER GOALS) for your team.

You can build...

Build your team to be a stronger and better team! Inspire you and the team through talking in the great community.

Your team will...

Have fun and relax with a fun strategic unique game. Build your team spirit in a good vibes.
4 Hours of highly engaging workshop
Business tools to kick-start your next step
A great new community for everyone can enjoy
The most fun & relax training workshop!
THE GAME
"Deep in the Cave"
Everyone in the team is hopelessly trapped in the cave and lonely. Everyone has to help each other find things usefull and you all need to find the light to go to the exit and be free... Only you can help each other. Think and plan well... Time is running... You have to hurry find the way out.
Purposes:
Understand the SMART goal setting.
Understand what is OKR.
Learn to set a goal that inspire your team.
Learn to work as a team.
Type: Action Puzzle Room
Length: 1 hour and 30 minutes
Ice-Breaking
Getting to know people around you. Prepare for fun activities together.
Lecture
Learn the ideas that would inspire your team and transcend your business.
Game Time
Play our fun unique strategic game. Build teamwork and reflect on the learning topics.
Cafe' Talk
Discuss and share your learning experience in a relax cafe setting. How would it apply into your real-life?
Milestone Celebration
Celebrate together as a winning team that has taken the next step toward your success.
Half-Day Workshop (4Hours)

Onsite or Offsite Location

5-30 People/Session
Training Handouts

Vent and Venue Coordinator

Winning Prizes

Coffee, Tea and Sweet Refreshments