the art of implementation
"

Unlock your team's growth engine by implementing habits of incremental changes. Transform your team with one tiny step that makes a big impact..

"
About This Workshop
Do you truly know about your work process? How much you understand the changing of work system? In this workshop will help you unlock the progress of your team which makes your team more efficiency by using the habit of changes. Use them to be the driving force to change your team with a small step towards a big step. Learn the work system of your team and organization clearly.

That can be used with your organization in the best and the most useful way.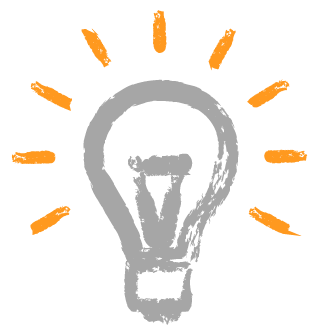 What is implemantation?
Why is it important to transform business?
How to change the team with a small step?
Why You Should Join this workshop?
You will learn...

To understand the business process and system. Understand the nature of your business habit and how to shift it toward your goal.

You will have...

Get more benefits by experience Kaizen methodology (continuous improvement) through an engaging strategic game.

You will get...

Tactics and tools for learning how to create one small change in your organization that makes a big impact.

You can build...

Build your team to be a stronger and better team! Inspire you and the team through talking in the great community.

Your team will...

Have fun and relax with a fun strategic unique game. Build your team spirit in a good vibes.
4 Hours of highly engaging workshop
Business tools to kick-start your next step
A great new community for everyone can enjoy
The most fun & relax training workshop!
How high can the tower be? Building a tower must have a solid foundation, durable and safe ... so the wind, the rain, the storm will not cause the building to fall. But the key is how you can build that tower? How much can you develop this building? In this game you have to build a strong tower!
Purposes:
Understand the vision and apply it to the business.
Learn to set the direction for your team.
Learn to plan strategic both for you and your team.
Learn to prepare the business with any impacts.
Type: Board Game
Length: 1 hour and 15 minutes
Ice-Breaking
Getting to know people around you. Prepare for fun activities together.
Lecture
Learn the ideas that would inspire your team and transcend your business.
Game Time
Play our fun unique strategic game. Build teamwork and reflect on the learning topics.
Cafe' Talk
Discuss and share your learning experience in a relax cafe setting. How would it apply into your real-life?
Milestone Celebration
Celebrate together as a winning team that has taken the next step toward your success.
Half-Day Workshop (4Hours)

Onsite or Offsite Location

5-30 People/Session
Training Handouts

Vent and Venue Coordinator

Winning Prizes

Coffee, Tea and Sweet Refreshments